Enhancing photographed text in Tom's Editor
Enhance Text filter is available under Edges and Emboss.
This filter is designed to make text more visible on on photographed/scanned documents, especially when the lightning is uneven. It may produce some artifacts but the text should be visible. If you try to convert to Black and white instead then some of the letters may not be visible.
Original image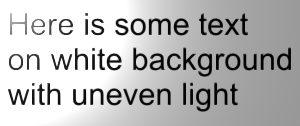 After Enhance Text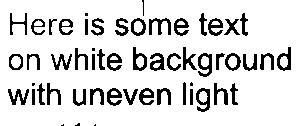 After Black and white